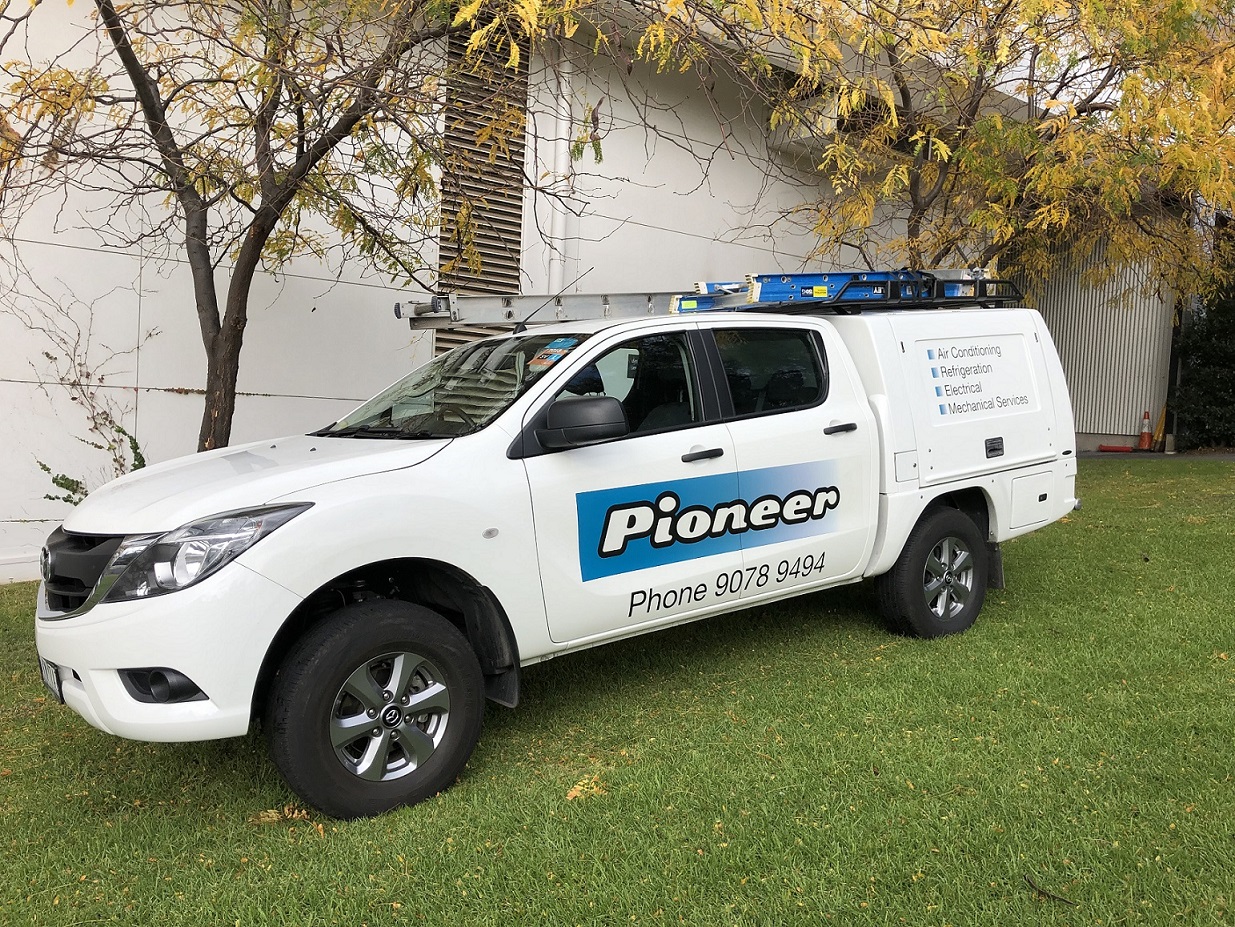 Commercial Air Conditioning Servicing in Melbourne
Pioneer is one of Melbourne's leading air-conditioning service specialists with a team of qualified and experienced technicians who can install, repair and maintain all your air-conditioning equipment including:
Wall Splits, Split Ducted and Packaged systems
Central Plant, cooling towers and pumps
Control Systems
Chilled and condenser water piping
Refrigeration piping
Packaged and Split Air Conditioning
Computer room air conditioning
Evaporative cooling
Gas heating
Boiler installation and piping
Ventilation and Extraction
Tenancy refits and refurbishment
Air balancing
Condition reports
For more than 20 years, Pioneer has been the first choice for many businesses requiring a commercial air conditioning repair service. Our technicians experience and expertise to repair commercial air conditioning units, of any size or make. Whether you require regular three monthly servicing or emergency commercial air conditioning repairs, you can rely on us to meet your needs.
Our qualified and experienced commercial air conditioning repair experts uphold the highest standards of workmanship.
Benefits of Air Conditioning Servicing
Preventing Breakdowns
Often expensive breakdowns are caused by wear and tear on minor components (v-belts) which if regularly serviced and replaced when necessary will help protect and prolong the life of the major system components (fans).
Reducing Capital Expenditure
As part of a preventative maintenance program, we will work with you to identify plant and equipment that are approaching end-of-useful life and make recommendations regarding cost effective replacement options - thus allowing you to plan replacement in line with your CAPEX budget constraints.
Reducing Environmental Impact
Refrigerated air conditioning systems use refrigerants that if allowed to escape via undetected leaks have a detrimental effect on our environment including damaging the Earth's ozone layer. Detection, prevention and repair of plant and equipment to prevent refrigerant loss will help protect our environment and enhance your company's green credentials.
Ensuring OH&S Compliance
The extended poor operation of your Air Conditioning system has the potential to compromise the health of your staff, residents and customers.
Do you have a scheduled preventive maintenance program in place?
Call us now for a free, no-obligation on-site survey and quote
Pioneer provides superior commercial air conditioning service in Melbourne at competitive quotes without ever compromising on the quality of workmanship. To find out what we can do for you, call us on 03 9078 9494 or email us at admin@pioneerpl.com.au.
Sign up to our newsletter