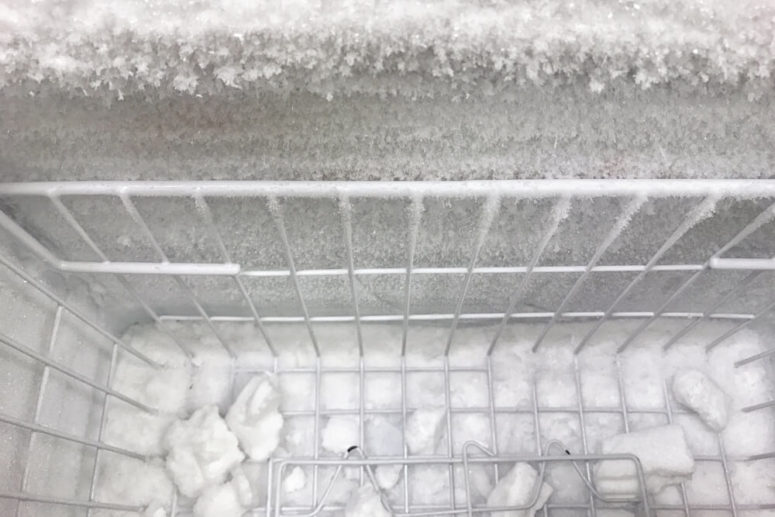 If you work in the food industry, it is vital you know when to recognise a problem with your freezer. A damaged walk-in freezer can cause serious problems, including turning your food bad and destroying stock.This article details six common signs that your fridge is in need of repair. If you are worried about the standard of your freezer, it is important that you check for the following problems.

STUARTEK has long been a leader in the refrigerator/freezer repair industry, and we have compiled this list to help business owners realise when there is a problem that might be out of their repairs repertoire.
If you find one of the following issues, contact the experts in freezer repairs at STUARTEK.
1. Your Freezer Is Warming Up
It is imperative to monitor the temperature of your freezer. It is an important safety practice that all food and beverage businesses should undertake. If your staff don't regularly monitor the temperature of stored products, you should definitely initiate this practice. If your freezer doesn't seem cold enough, it probably isn't. This is where maintenance/repair is necessary.
2. Air Leaks from Your Freezer
Air leaking from a walk-in freezer is a dead giveaway that your freezer requires professional repair. If your unite leaks air, there are usually two reasons, both of which require repair:
The air leaking from your freezer is causing temperature rises.
Your freezer is maintaining temperature but is working too hard. This can cause expensive breakdowns later on.
3. The Motor Consistently Runs
If your freezer's motor is consistently running, there is most likely a problem. The motor often runs to ensure temperature control. However, if it is consistently running, this usually means the motor is not functioning correctly.
4. Ice and Frost is Building Up
If you freezer is building up excessive ice and frost, it probably is running incorrectly. Properly functioning freezers don't incur frost/ice build up.
5. Your Freezer is Leaking Water
Water leakage is a common problem. It is also one that shows your freezer is in need of urgent repair. Just the same as a homeowner should invest in fridge repairs/a new fridge for this problem, the same goes for businesses.
6. Are Your Products Fine?
You know your products better than anyone else. Are they completely frozen? Do they feel the same as always? Have you noticed any changes in its look or feel once you have stored it in your freezer?
Call Our Experts
If you have noticed one of the above-listed problems with your freezer, it sounds like it's time for an immediate repair. STUARTEK are the experts in freezer repairs, and will be happy to come out to your business to inspect the damage before going to work on fixing it. We care greatly about the safety and standard of your business's freezer, and will be happy to book your business in for a service or answer any questions you have regarding freezer maintenance.
Feel free to call our team on 0423 808 738 or send us an enquiry message on our contact page. We will get back to you as soon as possible and with all the information you require regarding our top class freezer repair service.